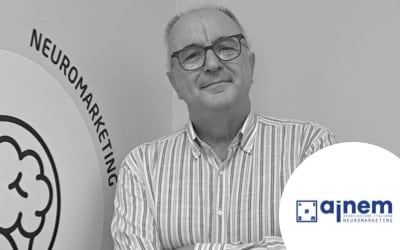 Francesco Gallucci
Vice President & Scientific Director, AINEM Italian Neuromarketing Association
Biography
He started doing the first Neuromarketing research in Italy and around the world in 2002 and is considered one of the pioneers of Neuromarketing, carrying out more than 700 researches for clients in Italy and abroad to date.
He is co-founder and scientific director of AINEM, the Italian Neuromarketing Association that brings together all those with a professional interest in Neuromarketing and its development in Italy.
He teaches Neuromarketing for Design at the Politecnico di Milano and lectures at the Advanced Training Course in Neuro Management at IUSTO in Turin.
He is the author of books considered milestones in the subject such as Emotional marketing and neuroscience, Neuromarketing, Neuromarketing in the shop, Neuromarketing in services and co-author of Handbook of Neuromarketing.
He writes in Italian and foreign magazines.
All sessions by Francesco Gallucci