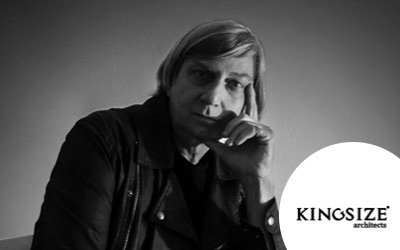 Maurizio Favetta
Design Principal e founder, Kingsize Architects
Bio
International architect and designer, deep thinking authority, innovation executive and advisor, leader for change, Maurizio has worked with leader brands, industries, private clients, and researchers to explore the things that will matter to us in the future environments, and to build the solutions to get us into the future spaces transforming them into cinematic communication places.
Maurizio's work focuses on disruptive innovation in style, applied cinematic vision to projects, advanced materials, virtual and fiction realities. He has helped companies like Swatch, Vodafone, Wind, Lavazza, Sector, Saudi Telecom, Cosmote Greece, Naima Group, to understand what's coming in the future of retail; In hospitality have developed projects for JW Marriott and Rotana hotel chains, in aviation he worked for Saudi Arabian Airlines and collaborated with Agusta Westand on a new version of 138 and 189 Helicopters.
Maurizio's engage audiences with provocative and illuminating insights on how to prepare for–and thrive in–our rapidly changing landscape, and how technology and sustainibility are changing the ways we live, work, and conduct business. An explorer of geographies and cultures, Maurizio is working splits between Italy and the countries were projects are running: early 2021 projects: Italy, France, Montecarlo, Montenegro, Saudi Arabia, Emirates.