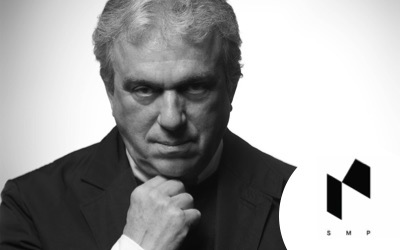 Marco Piva
Architetto e chairman, Studio Marco Piva
Bio
Marco Piva, the founder, a traveler and designer, is an innovator who is dedicated to create unique design creations pervaded by stylistic freedom.
The effort in material research and technology, the value of differentiation and the design innovation lead his production, distinguished by an exciting, fluid and functional language, to become one of the most representative of the Italian Design
The leadership of Studio Marco Piva is made up of a Board of directors which, in addition to the founder Marco Piva, includes: the co-founder Sarah Gabaglio, Head of the Style and Design Department; Armando Bruno, the Chief Executive Officer of SMP, Chief Architect and Head of Educational; Fabio Basile, the General Manager; and Daniela Baldo, the Chief Operating Officer and responsible together with Marco Piva for Overseas operations.
The Firm is currently composed of a hundred collaborators, all extremely well-prepared and distributed between the main office in Milan, the second office in Shanghai and in the many sites around the world.