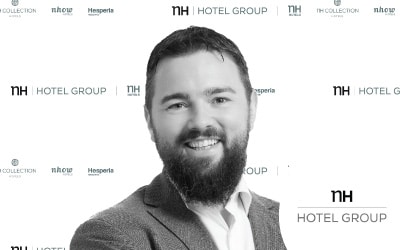 Marco Gilardi
Director of Operations, NH Hotel Group
Bio
Marco Gilardi is the Operations Director – Italy and New York – of NH Hotel Group (BU Southern Europe) where he is responsible of 52 Hotels.
He began his career in NH Hotel Group as Front Office Manager and System Key User, then he leads the project Start- Up of the European Centre Reservation Office (for Italia, Francia, Benelux e Regno Unito) in Madrid, until the moment in which he came back in Italy, with the task of centralizing all the functions Booking in the different GSO in Italy (Group Sales Office) and of managing the Sales MICE & Group disciplines as Sales Responsible in Italy.
His career continued in 2015 with the nomination as Operations Regional Director, which made him responsible of the working of 16 Hotels, before assuming his current role.