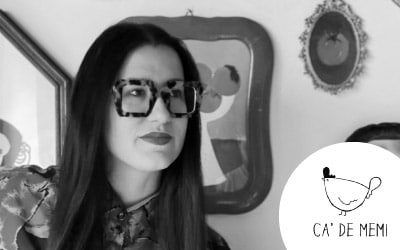 Elena Scquizzato
Co-Owner, Ca' de Memi, Piombino Dese (PD)
Bio
Ca' de Memi is a Farm house in North Italy, near Venice, since 1934.
On 2006 my family and I decided to renovate the house and to provide hospitality and food, rural tourism and accommodation for people who wants to live the true Italian countryside experience.
I design and develop Brand Identity, Management, CRM, Marketing Strategy, Social Media, Website, Media Production.
When offline, I take care of styling, decor and interiors.
Ca' de Memi is featured on The Guardian, Town & Country Travel America, The Telegraph, Houzz, Sawday's, SlowFood Locande d'Italia Guide and others.
I seminari con Elena Scquizzato