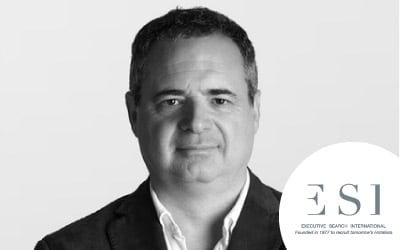 Stefano P. Biscioni
President & CEO, ESI Executive Search International
Biography
Born in London, Stefano was educated in England and Italy, and completed his apprenticeship in prestigious hotels in Europe, including the Cipriani, Asolo, Italy; Villa D'Este, Cernobbio, Italy; George V, Paris, France and the Berkeley, London, England.
Following his graduation from the hotel school in Florence the "Aurelio Saffi," Stefano joined Hilton International Hotel in Milan, Italy, Where he was promoted to duty manager at age 19. He continued to gain experience at the Hilton Park Lane and the Grosvenor House in London where he was promoted to Senior Assistant Manager before being sent to the United States by Forte Hotels to gain further experience in Sales and Marketing at the renowned Watergate Hotel in Washington, D.C. where he was involved in President Clinton's inaugural celebrations, and at the Westbury in New York City. Upon his return to Europe, Stefano was engaged as Sales Manager at the Sheraton Belgravia in London, ITT Luxury Collection. During his tenure at the Sheraton Belgravia, the Sales Department won the award for the best all-around department within the hotel.
Prior to joining ESI, Stefano was the preopening and post-opening Deputy General Manager of the Excelsior Palace in Portofino Coast, Italy.