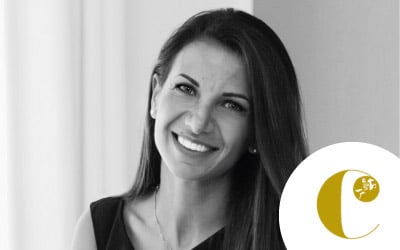 Sara Abdel
General Manager, Hotel Dei Cavalieri Milano e Hotel The Square Milano Duomo, Milano
Biography
Married to Simone Pintus since 2009, they have three children, two of whom are twins.
She's born in Egypt by a mother of Greek origin and a father of Egyptian origin, but grows up and studies in Milan.
She embarks on her university career while working in the luxury hotels sector, and graduates in Tourism Sciences - culture and territory management - at the IULM University of Milan, with a dissertation about communication in the luxury segment.
With the experience gathered while working in the world chains Four Seasons Hotels & Resorts (5-star luxury) and Bulgari Hotels & Resorts (5-star luxury), she develops solid skills in hotel management. In 2010 she decides to try her hand at opening a lower category facility, succeeding to maintain quality and luxury standards, with excellent results in terms of positioning.
Since 2014 she has been a speaker at several hotel management institutes in Milan.
In 2014 she is appointed Deputy Manager at the hotel Milano Scala and, in 2018, she is selected to head the historic structure located in Piazza Missori, the Hotel dei Cavalieri with 166 rooms (facility under renovation and expansion), and The Square Milano hotel with 126 rooms.