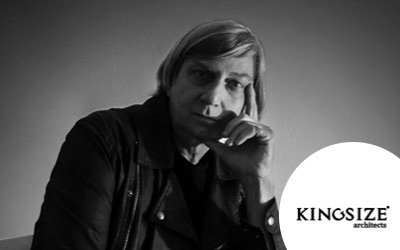 Maurizio Favetta
Design Principal e founder, Kingsize Architects
Biography
International architect and designer, his projects are recognizable for the use of theatricality and artifice and for the ability to mix very different visual and narrative influences. He has worked with Swatch, Vodafone, Wind, Lavazza, Sector, Telecom, Cosmote Greece, Naima Group; in hospitality he has developed projects for the JW Marriott and Rotana hotel chains, in aviation he worked for Saudi Arabian Airlines and collaborated with Agusta Westand.
He is a founding partner of Kingsize architects, Crea International, Made in project, Italian Design Force and Be Beyond. With Kingsize architects he has carried out countless projects in all areas of design: display system & retail, hospitality, wellness & spa, public space, food & beverage, exhibit & events, product design.
In recent years he has mainly worked abroad: Azerbaijan, Saudi Arabia, United Arab Emirates, France, Iran, Croatia, Slovenia.
All sessions by Maurizio Favetta