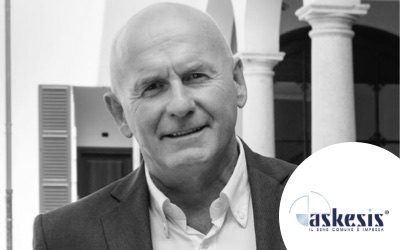 Massimo Folador
Presidente, Askesis
Biography
He is professor of Business Ethics and sustainable development at Liuc University and is director and lecturer of the course "Good corporate governance and Business Ethics: tools and models to cope with complexity".
His main areas of expertise concern organizational analysis, the mapping of training needs and the design and implementation of interventions on human resources, with a particular focus on leadership models and governance through team coaching with top management.
Since 2001, first as a freelancer and then as founder and administrator of Askesis, he has been involved in business consultancy through the development of facilitating interventions in training courses for organizational change and improvement, using, depending on the context and needs, methodologies canonical and innovative team building, team work, project management, out door training, alongside national and international companies, including Poste Italiane, G. Sacchi, Saes Getters, Eurospin, Yamamay and Carpisa, Banco Popolare, Assimoco, Banca Ethics, Basf.
He has published "Work and the rule" (2008), "The taste of bread" (2011), "A possible enterprise" (2014) and "Stories of ordinary economy" (2017).
Previously he developed a managerial career within some companies of national and international importance including the Rizzoli publishing group, Prudential Insurance Company of America and the Hobby and Work - Jackson Libri publishing group, which led him in a short time from the responsibility of commercial management up to the role of sole director.
As part of his expertise in ethics and business, he collaborates with the newspaper Avvenire in the drafting of articles relating to the issues mentioned and is a speaker at numerous conferences in Italy and abroad.