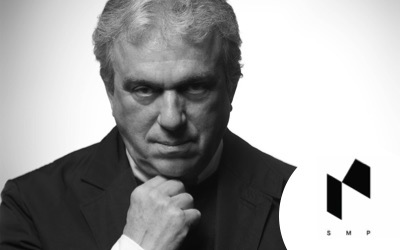 Marco Piva
Architect and chairman, Studio Marco Piva
Biography
Graduated in architecture from the Milan Polytechnic, where he currently coordinates post-graduate masters, he was a founding member of Studiodada Associati, one of the best-known design studios of the Radical Design period. In 1990 he created his own design studio, which today operates in Italy and abroad for architectural, interior and industrial design projects, creating hotels, tourist villages, conference centers, meeting rooms, exhibition galleries, thematic exhibitions and urban scenographies. He was a member of the Presidency Council of the Association for Industrial Design (ADI).
The continuous research on the accommodation facilities, on the formal and functional characteristics of the spaces, on the technologies and on the materials, developed with great attention to the environment, are the founding elements of the planning and project philosophy of the Studio which also designs for renowned companies such as Ege, Gervasoni, Kvadrat, i Guzzini Illuminazione, Moroso, Oikos, Poliform, Rapsel, Sicis, Tisettanta, Zonca.
Marco Piva is considered one of the contemporary archistars.