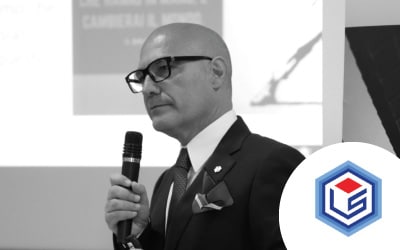 Antonio Piolanti
CEO, Lasersoft
Biography
Born in Rimini on May 17, 1965. His parents, both teachers, passed on to him the passion for reading, from the "Corriere dei Piccoli" to the great novelists.
In 1986 he finished his high school studies in Rimini and at the same time in those years he attended one of the first experimental courses to initiate programming.
The next step is the University of Information Sciences of Milan, little more than experimental too but the perennial fog and cold of a city so different from Rimini, combined with the first programming works that he was starting to develop, do not allow him complete university studies.
Back in Rimini, the capital of tourism, the land of hospitality and innovation, he founded Lasersoft together with his friend from the school desks in 1988, a company since its inception oriented towards the development of software applications for Hospitality and Retail.
From that moment on, he combines the entrepreneur's activity with a few hours a week as a teacher in various professional courses, an activity that he carries out as a personal pleasure, evidently part of his DNA.
For 33 years he has concentrated his energies in the company he founded first as a programmer and later when the company grows taking the role of Sales & Marketing Director, bringing his company to a success that today has crossed national borders specializing in applications for hospitality and retail and hotels, highly innovative software solutions.
He is interested in art, architecture, design and beauty in all its forms. Isn't software also an art form?