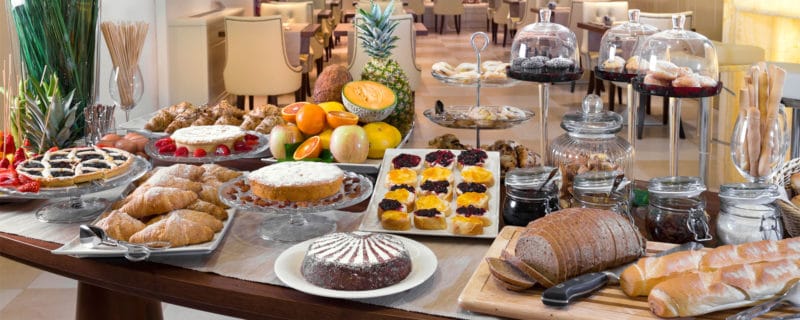 BREAKFAST AWARD: THE AWARDS FOR BREAKFAST EXCELLENCE
Breakfast is the most important meal of the day, at home as well as when traveling.
The expectations of the guests are always higher and all the accommodations must try to be always up to date, also because the breakfast assumes more and more importance in the overall evaluation of a hotel and therefore in the reviews.
Hence the need to create a prize for those who excel in the world of breakfast, to reward the commitment and highlight the structures that have an excellent breakfast service, to increase the breakfast culture, which remains one of the services most appreciated by customers and to encourage hoteliers to invest in breakfast, the key to business success.
Judging and deciding on the best breakfasts in the hotel scene in Italy will be a jury of experts made up of: Damiano De Crescenzo, General Manager of Planetaria Hotels, Luigi Franchi, Director of Sala & Cucina, Mauro Santinato, President of Teamwork Hospitality and Gaetano Barbuto, consultant and Food & Beverage area trainer.
If you think that your breakfast is unbeatable, then it's time to get in the game: take part in the Breakfast Award and try to win!
On the occasion of Hospitality Day, the landmark event for the world of hospitality that will be held on October 8th at the Palacongressi di Rimini, there will be the award ceremony of the winners!
Visit the website and fill in the form www.breakfastaward.it
Upload at least 6 breakfast photos of your property
The jury of experts will contact you to make a visit and personally evaluate the breakfast service.
The prize is open to:
hotel accommodation facilities (5, 4, 3, 2 stars)
non-hotel accommodation facilities offering breakfast service
Save the date:
31 August: last date to send your application
30 September: communication of the 5 finalists for each of the 5 categories in the competition
8 October:award ceremony for the 5 Breakfast Awards, on the occasion of Hospitality Day 2019.
Apply now and try to win the Breakfast Award!
I'm applying